Economic Risks of Sea Level Rise
The Bay Area has invested billions preparing for the next big earthquake. We would be wise to start preparing for the next big storm, which is only going to get bigger with rising seas
---
Across the Bay Area, the cost of damage to homes and businesses as a result of sea level rise and higher intensity storms is estimated at $70 billion dollars by the year 2100. As seas continue to rise over the coming decades, entire regions may be abandoned. Through smarter regional planning and nature-based infrastructure, we can begin to minimize the economic costs of sea level rise in the Bay Area.
In the summer leading up to the 2015/16 rainy season in California the news media was awash with apocalyptic, if not hopeful, El Niño predictions for the coming months. After four years of punishing and historic drought the state was ready for some rain - but hopefully not all at once. The last time ocean temperatures signaled an El Niño of similar magnitude was during the summer of 1997, followed by a near record-setting rainy season when over a billion dollars in economic impacts were seen across the state.
Mudslides, flooding and extreme weather were to blame for most of these impacts, which peaked in early 1998, though warm ocean temperatures associated with El Niño conditions, coupled with battering storms, had raised the sea level to historic levels in some areas. At some locations within the Bay, water levels rose about three feet higher than expected, giving us an insight into conditions in about 80 years if conservative sea level rise scenarios become a reality.
Of course the 2015/16 rainy season was not the drought-buster forecasters expected, yet the warmer oceans did batter the coast with huge waves capable of achieving some of the highest rates of coastal erosion ever observed along the state. With the lower than expected rainfall, sand was not delivered from the Sierras and local watersheds at the rate needed to protect our beaches and critical infrastructure from sea level rise
Had the 2015/16 season brought a series of significant storms comparable to those from 1997/98 or 2016/17, the economic and societal damages could have been much greater. In the future, as the seas rise gradually to about three feet by 2100, California will continue to experience El Niño events, at which time the state will experience the greatest risk to structures, infrastructure and human lives.
Visualizing risk with available data
---
Vulnerability to sea level rise varies significantly by county and city. Across the Bay Area, the cost of replacing structures flooded as a result of sea level rise and a high intensity storm is estimated between $45 billion and $100 billion dollars by 2100.
El Niño associated storms and annual peak tides, known as King Tides, give us a preview into the types of normal sea levels we can expect as seas slowly rise over time and storms become stronger with climate change. Scientists have modeled the expected impacts of sea level rise, coupled with the higher intensity storms we are already beginning to see.
Researchers at the United States Geological Survey (USGS) have made these results public through the Our Coast Our Future project. Baykeeper used this dataset with FEMA's Hazus model to help examine the risk imposed by various levels of sea level rise, plus the added risk of a significant storm. The results indicate significant risk throughout the region, though certain low lying areas will bear the brunt of the economic damages associated with the loss of homes and infrastructure.
Across the region, the costs for replacing the structures and contents of homes and businesses flooded as a result of 1 meter (3.3 feet) of sea level rise, plus the 100-year storm, is estimated at around $70 billion dollars. With sea level rise at half that level, replacement cost tops $45 billion. And with 1.5 meters (~5 feet) the value approaches $100 billion.
Estimated structural and contents losses, assuming a 100-year storm plus 1 meter in sea level rise (billions $).Scaled from 2006 R.S. Means to 2017 San Francisco R.S. Means CCI. Source: FEMA's Hazus Model
This estimate assumes full replacement of a structure, which does not necessarily reflect the likely short-term reality of homes partially damaged and still habitable. However, seas will not stop rising at 2100 and the likelihood of entire regions being abandoned will increase as time goes on.
For comparison, recent estimates of economic risk associated with coastal and river flooding at the current 150 year storm, without sea level rise was estimated at around $10 billion, which included depreciation of structures and their contents. And the California Department of Water Resources estimates the replacement cost of all Bay Area structures within the 100-year floodplain to be $46 billion.
The map below allows you to explore economic impacts, in terms of estimated structural and content losses at the census block scale.
The figure below summarizes the economic damages estimated from 20 Bay Area cities expected to experience the greatest economic damages during a 100-year flood, including 1 meter (3.3 feet) of sea level rise. San Mateo County cities, Foster City, Redwood City and San Mateo, top the list of expected damages. In these three cities alone, over 18,000 homes, many of which were constructed on former wetlands or Bay fill, could be flooded. This has prompted serious planning efforts - most of which involve construction of new levees.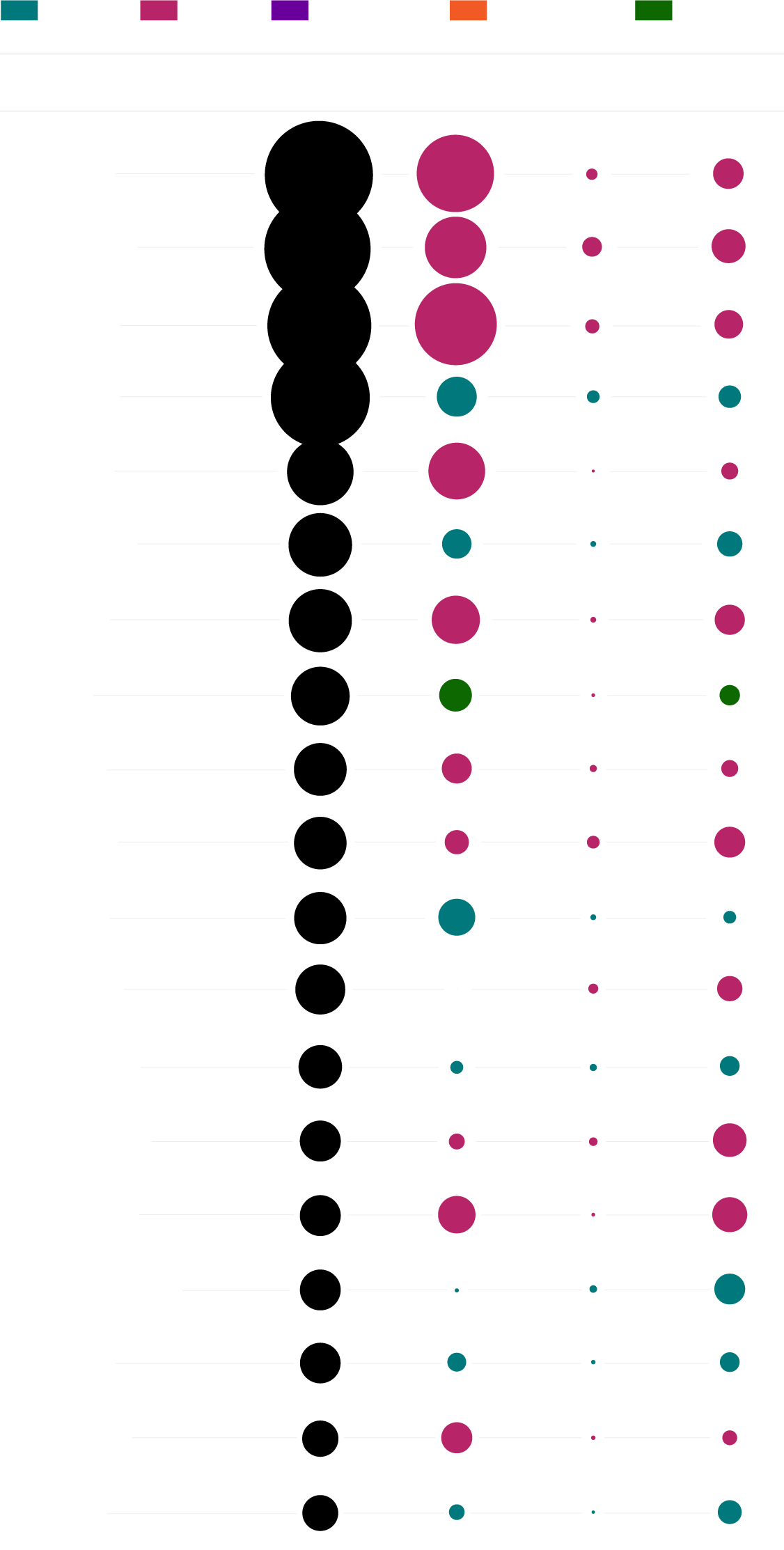 Structural and Contents
Loss (million $)
Impacted
Residential Bldgs
Impacted
Commercial Bldgs
These impacts do not take into account the disruptions to everyday life associated with 'sunny day' flooding, which could result in routine flooding of roads and water infrastructure. People can endure some level of routine minor flooding until the risks or nuisances become so evident that retrofits, abandonment or coastal protections are necessary. Communities along the East Coast are already struggling with such routine 'sunny day' flooding, which NOAA indicates is occurring in coastal communities throughout the country.
During King Tide events waters adjacent to the Bay Bridge east span approach are mere inches below the roadway. In a decade or two, this could mean routine flooding of a vital artery between the East Bay and San Francisco, with untold economic impacts in terms of lost wages, suppressed economic activity and blocked access to commercial traffic and emergency vehicles. And already under high tides below sunny skies, numerous storm drains are flooded. If such conditions coincide with heavy storms, urban flooding is likely in low lying areas.
Cross Your Fingers or Plan for the Worst
---
As waters slowly rise and place critical infrastructure, homes and businesses at risk the Bay Area is likely equipped to make the necessary investments to defend itself from flooding. Hard decisions are involved relating to what gets prioritized, what type of protections are put into place and to what degree are our communities are protected.
Decision makers would be wise to plan for the cumulative effects of sea level rise plus the types of storm surges and heavy rain events historically observed along the California coast. Business groups and resource managers in the region recognize that mega storms capable of significant coastal and riverine flooding are possible. The 2015 report, Surviving the Storm, developed in coordination with the Coastal Conservancy, Bay Area Council Economic Institute and others, assessed the economic effects of a 150-year event on the Bay Area economy. Such a storm would be smaller than the record-breaking storm of 1861-62, but larger than any storm since.
Over $10 billion in damages are expected from such a storm - which does not take into account the effects of sea level rise. In the future, climate change is expected to yield higher intensity storms, which when coupled with the effects of sea level rise could drastically change the landscape of the region's built and natural infrastructure.
Regionally and statewide, California has accepted the costs associated with planning for and avoiding earthquake risk yet we remain reluctant to adopt rules strictly limiting development in flood prone areas. The governance challenges associated with such moves were recently documented by UC Davis professor, Mark Lubell. Whether these recommendations will be translated into policy is still unknown.
To save the billions of valuable infrastructure, innovation centers and real estate along the Bay the region must accept that saving the most valuable areas may mean sacrificing others to the Bay. It will also be necessary to convert floodplain areas to wetlands and open space to weaken rising tides as waters move in and out of the Bay with increasing force.
Armoring the Bay
---
Conventional methods of keeping high seas at bay—levees, sea walls, and other physical structures—are not going to provide long term protection from sea level rise in the Bay Arga. Smarter development and city planning are key.
Coastal armoring—involving sea walls, revetments, breakwaters, rip rap and other engineered structures—is a well-established means of protecting urban infrastructure at the cost of wetlands beaches and surrounding communities. Such structures exacerbate erosion by increasing the force of waves that ricochet off the hard structures and wash away sand and wetlands - resulting in a cycle of more engineered protections and more erosion. Such physical structures also decrease local flood storage capacity and the tidal prism of the Bay, thereby increasing flood risk in adjacent communities.
Much of the Bay is already leveed, rip rapped or otherwise armored. The influence of this armoring is evident from the tidal record. Near the Golden Gate, tides range on average about 7.5 feet throughout the day. In the North Bay, as waters can disperse through the wide expanse of San Pablo Bay and adjacent wetlands, the height of the tides only varies by about 5 feet - a phenomenon known as tidal dissipation. In the South Bay, the inverse is true, where the Bay narrows and waters have less room to spread out and must move vertically - a phenomenon known as tidal amplification. As a result, the tides vary about 11 feet over the course of the day.
UC Berkeley researchers have studied this effect and have modeled possible flood management scenarios. They find that decisions regarding armoring the shoreline - particularly in the South Bay - should be done in a coordinated way so not to alleviate flood risk in one area but worsen it in neighboring communities or wetland habitats that also serve flood protection purposes.
Development projects such as the languishing Redwood City Saltworks project would rely on new levees that further reduce the room available for Bay waters to spread, known as the tidal prism. If water pushed by tides through the Golden Gate are not able to flow onto the margins of the Bay, the water will rise up as the tides travel south towards San Jose. This results in increased flood risk for communities and the tech companies sprawled along Silicon Valley's bayfront. Shoreline development and levee construction would amplify this effect.
Communities such as East Palo Alto and Menlo Park on the Peninsula already have flood-prone shorelines and many homeowners must purchase flood insurance. Some flood protection is provided by non-FEMA certified salt pond levees, which were never designed to protect the valuable real estate constructed over the decades since the Bay was walled off from areas intended for salt production. These sub-standard levees are now the only thing separating the Bay from communities and valuable infrastructure, which is slowing efforts to restore these salt ponds since the levees must be maintained for flood protection.
In an effort to protect communities in San Mateo and Santa Clara Counties, the San Francisquito Creek Joint Powers Authority has begun exploring options for flood protection and habitat enhancement. The Strategy to Address Flood protection, Ecosystems and Recreation along the San Francisco Bay (SAFER) relies primarily on the bolstering of existing levees or creation of new levees to protect communities from the 1 in 100 year flood (or 1% annual probability) plus three feet of additional protection to account for sea level rise.
The estimated cost of protecting Menlo Park and East Palo Alto alone is between $90 and $105 million. Given the billions in infrastructure and property at risk, this investment seems like a no-regret action. Yet, seas are not going to stop rising in 2100 or cease after reaching three feet. Plans to date do not consider how we can minimize risk to current and future properties, let alone try to preserve or protect the habitat resources ringing the Bay. In the absence of planning policy, Silicon Valley's reliance on engineered approaches will mean chasing ever higher levee walls and increased risk in the long run.
Photo source: Header photo of storm waves overtopping levees along the Hayward Shoreline on Dec 31, 2005 by Mark Taylor; View of Stinson Beach during high tides on Dec 13, 2016. Courtesy of Lighthawk and Robert Siegel